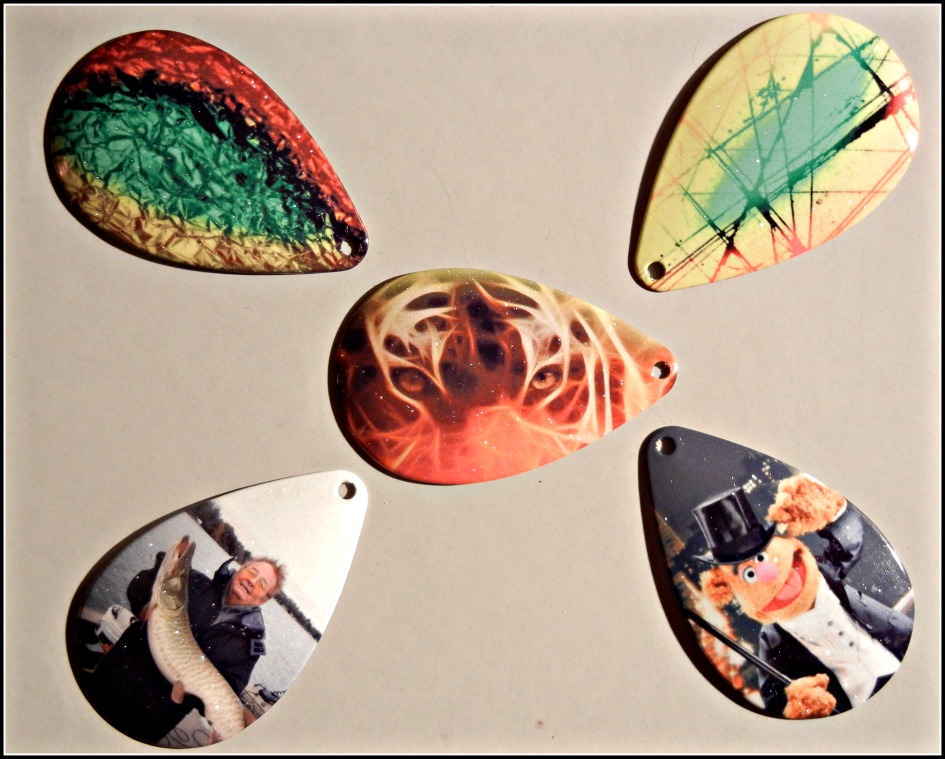 Leaders & Lures offers custom image blades they can be used for baits and/or key chains, for baits we use an accent blade and a custom blended tinsel skirt to complement the image blade.
We use a #10 blade powder coat painted with a clear top coat then backed. Special wording can placed on the photo or logo prior to the film being placed on the blade. The film is then placed on blade and baked, the image is impregnated into the clear coat.
The custom image blade is very durable to all types of weather.
Leaders & Lures have made Image transfer blades for: Club Logo's, Company Logo's, Tournamements Logo's, Business Cards, Memorials, Special events, any Graphic Design, Personal Picture sand Events
All you do is email your photo or artwork!.
Leaders & Lures will only do Registered Trademarks, Licensed Products, and only moral pictures.
Showing 1 to 1 of 1 (1 Pages)